Disability and Injury Attorneys
We Don't Treat You Like a Case. We Treat you Like Family
Auto Accident or Fall?
Give us a Call!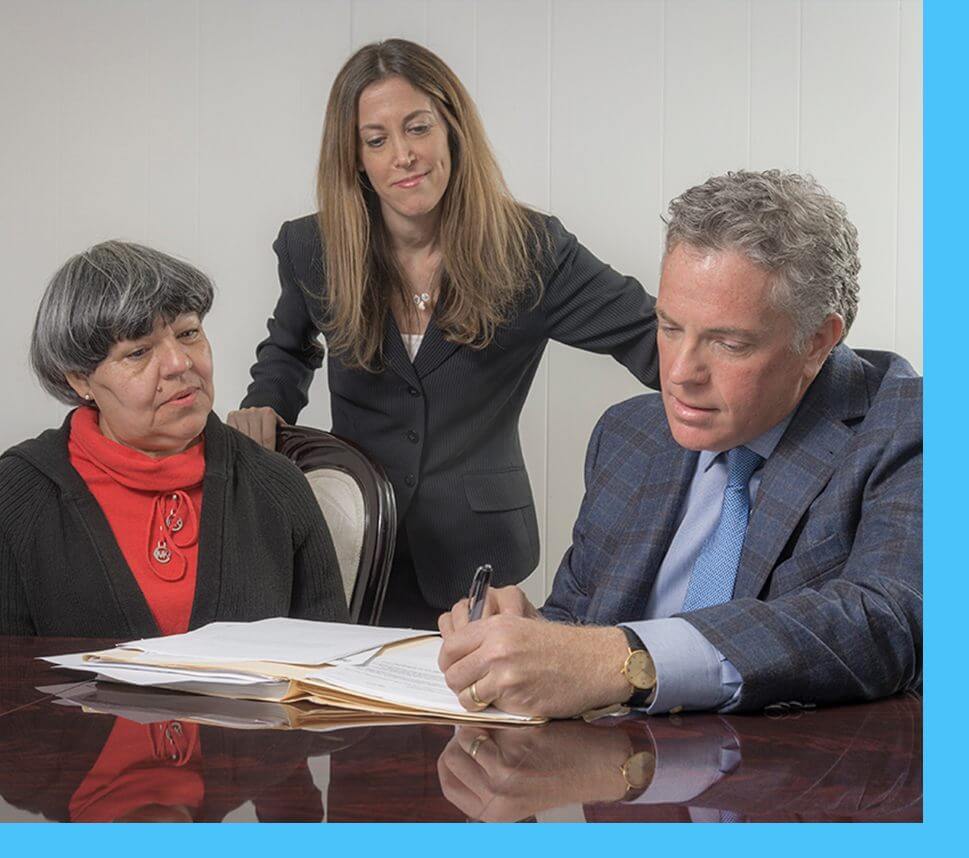 Philadelphia Personal Injury Attorneys
Handling Serious Injury Cases & Social Security Disability Claims​
If you are seriously injured or disabled from a medical condition, work injury, accident, or instance of medical malpractice, or if your loved one died in an accident or due to a medical mistake, turn to Shipon Law Associates, P.C. Since 1992, our Philadelphia personal injury lawyers have been providing injured individuals and their families with the legal assistance they need. We understand that a sudden accident, unexpected injury, or tragic death of a loved one can be incredibly overwhelming and, because of this, our firm takes a compassionate, comprehensive approach to your representation. We are available to answer your questions and help you address various legal challenges every step of the way.
We Can Sign You up in the Comfort of Your Home & by Cell Phone
Time is of the essence. Sign up today so we can start investigating your case before any evidence is lost. At Shipon Law Associates, P.C., our primary goal is to make the process as easy as possible for you. For your convenience, we will offer home and hospital visits. Whether you prefer to email, call, text, or meet in person, we will guide you though the process with ease!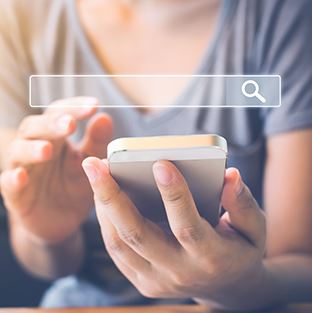 Helping You Navigate the Legal Process
Shipon Law Associates, P.C. is prepared to do everything possible to help you. Our personal injury lawyers in Philadelphia can handle every aspect of your claim so you can focus on healing. We can easily represent you without you needing to come to our office—we offer free phone consultations and are willing to meet you at a convenient location, including your home, the hospital, or anywhere throughout Pennsylvania or New Jersey. Our team is available 24/7 via our answering service, which can assist you in both English and Spanish. We can even text you representation forms for your convenience.
At our firm, we treat you like family. Your goals are our goals, and we will do everything we can to help you successfully navigate the legal process and seek a favorable outcome for your case. Learn more about our practice areas to find out how we can assist you, or contact us directly to get started with a free consultation and case evaluation.
Call us today at (215) 708-1234 to speak to an experienced personal injury attorney at our Philadelphia firm.
Experience the Shipon Law Associates' Difference

Compassionate & Convenient Legal Representation

Se Habla Español

Over 25 Years of Experience
Read What Our Clients Are Saying About Us
Working with Shipon law associates was awesome they fought until I won my case. They made every step of the process easy and took care a big burden off my shoulders with the case highly recommend thanks so much
Very helpful and I look forward to working with them!!!
Thank you so much for sticking with me from the beginning. You never gave up on me or let me give up. It was a hard fight but we won and I am so grateful for your help.
This law firm just got my disability approved and I filed in July 2021!!!!!! Marc Shipon and his firm are all extremely efficient and beyond helpful. I thought this process would take years, but with Marc's help I was approved in 6 MONTHS!! I am still in shock! I already referred him to one of my best friends who will be reaching out to him any day now. I highly recommend Shipon law firm, because thanks to them I can resume my life with financial stability!
I love how I was treated. They really worked with me on my case. I will definitely recommend and also use them again. Thank you for everything 😊
They were a huge help in my brothers SSI case, patient and very responsive to all my questions! Highly recommend their team!
The team at Law Offices of Shipon Law Associates are not only personable but experienced. They explain each step of the process in a way that is easy to understand. They are thorough and dependable. Very happy with the results. Don't hesitate to contact this law office. Well worth it!
Great attorneys!! They helped me with my case throughout my long journey. The outcome was fantastic. Also, the staff was very nice…
Shipon Law Associates, P.C., I would recommend over and over again. I was lost in so many forms. They help me to win my disability case. Thank you so much.
I spent weeks looking for a lawyer to take my case and many refused to take the case for one reason or another. I walked into the law office of Ruch & Shipon and not only did they accept me as a client, they fought my case and won!
I highly recommend this law firm. They took the time to listen and worked vigorously to get all the information needed to win a favorable court decision. A group of Pros with the clients best interest in hand!
one of the best absolutely caring attorney/gentlemen i had the pleasure and blessing to meet i really believe cause he is so thorough and caring to me and he even took the time to give me other legal advice without hesitating thanks again i'm so glad to choose him out of all the others hope he is flourishing in business thanks again mrs a perfetti satisfied client
I really felt comfortable with them handling my case. Confidently they spoke on my behalf securing me a win. This was my 2nd time applying for SSD and its a scary thing at my age . However I have been living in pain for more than 5 years not being able to work and provide for myself. Thanks
I went to Marc Shipon for help with my Social Security Disability Appeal. Marc reassured me that I had a good chance of winning my appeal and guided me every step of the way. He was very knowledgeable about the appeals process and kept me well informed as I waited for a decision. Things went so smoothly, that I won my appeal without having to appear in front of a judge. I'm very grateful to Marc and his kind, efficient office staff. They always got back to me in a timely manner and answered any questions I may have had. I recommend his firm for any pending legal matters you may have. They're the best at what they do!
Phenomenal! Highly recommended. Compassionate, Clear Communication, Presise legal language that layman can understand. Calmly, proficient, professional, proactive, and present! The entire staff was a winning team and I felt I could trust them to treat me and my case with the utmost care and they did! Thank you for your dedication commitment and communication!
Excellent service ,Great attorneys ,easy to work with, and after case settles you feel a desire to remain friends, I highly recommend this firm.
Definitely will be recommending this law firm to friends and family.. very professional and responsive and answered questions to where we could understand. Overall a great law firm to get what is needed. If I could give more stars it still wouldn't be enough to express the gratitude I have for all their help. Thankyou so much
Great law firm. They actually make follow up calls, remember your name and genuinely seem to care about their clientele
So far, very easy to work with. I called to hire an attorney for my SSDI, and was able to do everything over the net.
The law offices of shipon law associates are very dependable and professional. My time as a client I felt very assured that my case was being handled with care an would be resolved with an outcome that I would be happy with.
Upon the closing of my case I was not only satisfied but relieved, at how it was executed in a timely manner. Thank you to Mark and his associates and very special thank you to Kim the paralegal for her due diligence.
Great attorneys. They let you know every detail about the case. They follow up after the case is over to make sure you understand everything. Just great all around. Will refer everyone I know that need help to them.
Very professional, friendly and understanding. Everything went quickly and they'll treat you with respect. Thank you!
They were a huge help in my brothers SSI case, patient and very responsive to all my questions! Highly recommend their team!
Great group of people who will fight for you and get results when nobody could help me with my disability I reached out to them and they got it done thank you ruch and shipon I appreciate everything you have done
The law office of Ruched & Shipon, I would recommend over and over again. I was lost with so many forms. They help me to win my disability case. Thank you so much.
Great attorneys helped me with my case thru my long journey and the outcome was fantastic…also the staff was very nice people..
I would highly recommend to anyone. If I could give more stars I would. Very professional and a very caring team. Thank you for all that you do to help ppl that need it!
Fantastic experience, and outcome everyone was wonderful, informative and there when needed.
I love the communication and expeditious response I have always gotten from you guys…… I have never worried about my case while you guys have been working on it……..Ruch and Shipon are the bomb……..
They helped me every step of the way! Definitely would recommend this Law Office.
Great people, calls are promptly returned , and i never have a question go unanswered. Mark and Lauren are the BEST!!!
This office fought for me in court ..and won !
They are a fare and safe place to deal with .
They were very helpful and friendly
I appreciate all the help
- Ismael Reyes Rosa junito
Experienced Representation. Family-Oriented.
We Treat Every Client Like a Member of Our Family
Fill out the Form Below or Call Us at 215-708-1234 to Start Your Hassle-Free Process